Want to taste an evening of cocktails? Join us at Mr FINCH's cocktail carousel! Spin the wheel and decide which cocktail Mr FINCH will prepare.
When the cocktail is ready to serve, it's your turn again. Grab a glass and let us know what you think.After tasting the cocktail, we spin the wheel again and provide a new delicious cocktail.
Do you prefer to skip a round? No problem. At the end of the evening you only pay for the glasses that you have had.
The cocktail carroussel takes place on Sundays from one o'clock or 7.30 p.m. Be there!
| | |
| --- | --- |
| Wednesday | closed |
| Thursday | from 4 P.M |
| Friday | from 3 P.M |
| Saturday | from 3 P.M |
| Sunday | from 3 P.M |
Exclusive Venue
The place to be in the heart of Utrecht for a unique drink with the original story.
 Mr FINCH offers you the ultimate experience of all kinds of drinks in a refined modern designed environment with feeling for innovation and décor. Mr FINCH: a host with passion and expertise; he tells you the story of all mouth-watering coffees, castle brewed beers, velvety wines, sparkling Gin Tonics and delicious cocktails with a Finch`s twist.He surprises you with his unique combinations of flavors and never ceases to amaze you.
Mr FINCH: the connector of the city; he is the host of several restaurants in the center of Utrecht and knows where their individual powers lie. In combination with your specific culinary wishes he will arrange your table and happily show you the way.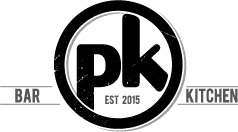 In the middle of the bustling center you will find PK bar & kitchen Utrecht.
 Here you can enjoy coffees, drinks, lunch or dinner seven days a week. The menu includes common dishes that are presented in a robust and fair way. The PK hamburger is definitely the dish by far which shows you wat PK bar & kitchen culinary stands for. With 230 seats spread over 2 floors you are always assured of a beautiful spot overlooking the canal. With its sturdy interior and delicious food and hospitable team PK bar & kitchen is the hotspot at the Oudegracht!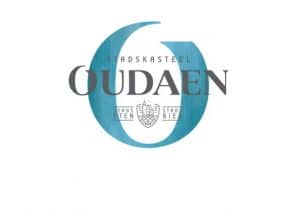 The oldest building in Utrecht and the only city castle in the Netherlands where you can enjoy breakfast, lunch, dinner or a drink. But a high tea or their home  brewed beer belongs to the possibilities as well.
 The French chef has put together an friendly menu based on his culinary inspirations from all corners of the world. No matter what, everyone can eat a tasty meal at Oudaen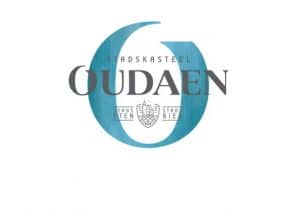 Een stadskasteel middenin hartje centrum Utrecht. Een unieke, prachtige plek waar u kunt ontbijten, lunchen, dineren, borrelen en genieten van een high tea en ons eigen bier, gebrouwen in de brouwerij in de werfkelder van Stadskasteel Oudaen.
Naast de brouwerij waar u een rondleiding kunt volgen en gezellig kunt borrelen heeft Oudaen een Grand Cafe, een restaurant en diverse zalen van wat kleiner naar groot formaat. Dus ook voor het houden van een vergadering, borrel, feest of presentatie bent u bij ons aan het goede adres. Oudaen is daarnaast een officiële trouwlocatie.www.oudaen.nl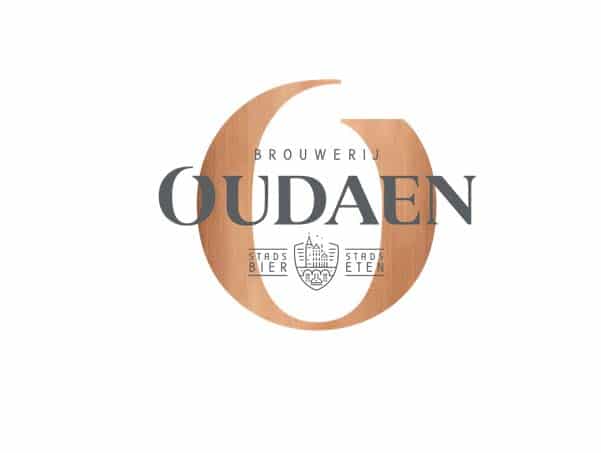 Approximately 85,000 liters of beer is brewed in the traditional way every year in the cellars of Stadskasteel Oudaen on the Oudegracht canal, right in the heart of the city of Utrecht. Each type of beer has its own character with the Oudaen white beer as the most famous of the bunch. IPA, Dubbel, Tripel and a variety of Bock-beers are some of the other tasteful beers. The brewery is open by appointment for a drink, lunch and dinner, or for a tour by the brewers whom will tell you all about their unique brewing process.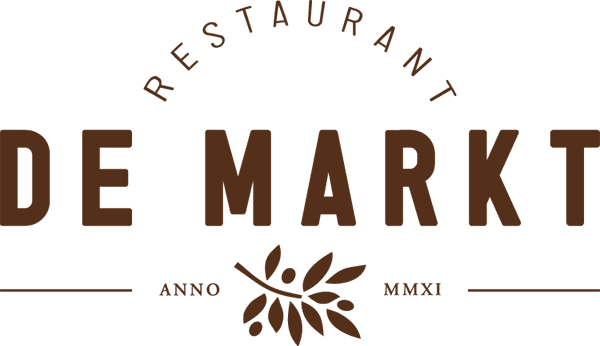 You will find all the good things from Italy at De Markt restaurant; classic Italian pizzas, pastas and salads are served in a contemporary style.
The authentic wood oven makes your pizza delicious and provides the touch of Italy you are hoping for.
Provoke all your senses and savor! Both during the day and in the evening you can enjoy a delicious meal.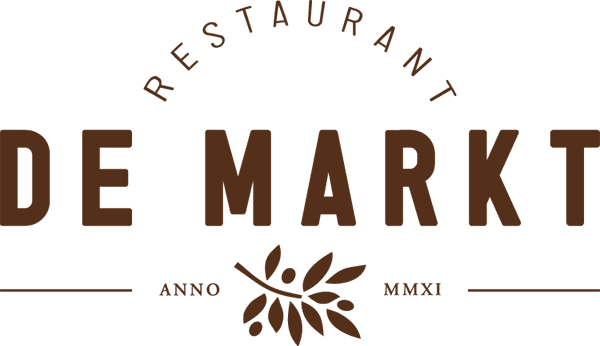 Onze gasten kunnen zowel overdag als 's avonds genieten van heerlijke Italiaanse gerechten, wijnen en andere producten.
Wij serveren klassieke Italiaanse pizza's, pasta's en salades in een hedendaags jasje en we serveren à la carte gerechten en verschillende antipasti.Restaurant De Markt ligt in de Drieharingstraat: het gezellige horecastraatje midden in het centrum van Utrecht, tussen het Vredenburg en de Oude Gracht.www.restaurantdemarkt.nl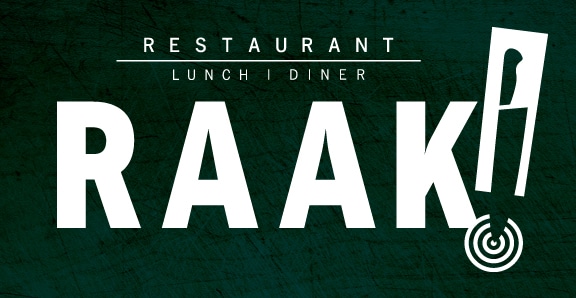 At the RAAK! restaurant you will not find a 'ready-made' a la carte menu. You can decide what your wishes are: fish, meat or vegetarian. Choose your own garnish: potatoes, fries, a fresh salad or rather freshly grilled vegetables? It is up to you to compose the dish entirely according to your own wishes. The menu of choice exists of a mix of delicious meat, fish or vegetarian finger-licking ingredients. Open seven days a week for lunch and dinner.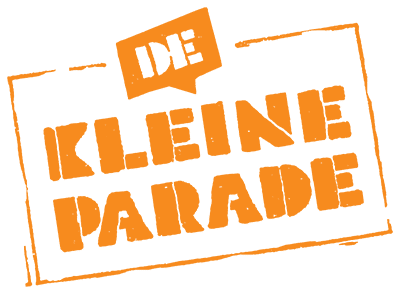 At De Kleine Parade you will be festively spoiled with a parade of delicious dishes. The modern and stylish restaurant serves cold dishes such as scallops, figs and beef tataki, but if you prefer warm food you can indulge in ravioli, guinea fowl or haddock.
 Be surprised by the refined flavors that are served in a contemporary way.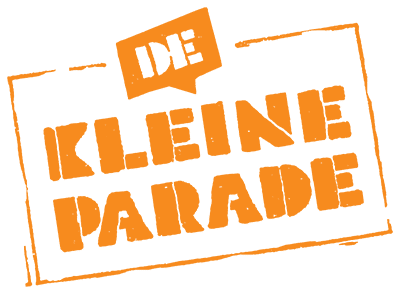 Bij De Kleine Parade word je feestelijk verwend met een parade aan heerlijke gerechtjes. Ons sfeervolle restaurant serveert kleine gerechten met fijne & verrassende smaken, die eigentijds worden geserveerd.
De Kleine Parade ligt in het gezellige horecastraatje de Drieharingstraat. Middenin hartje Utrecht tussen de Oudegracht en het Vredenburg.www.dekleineparade.nl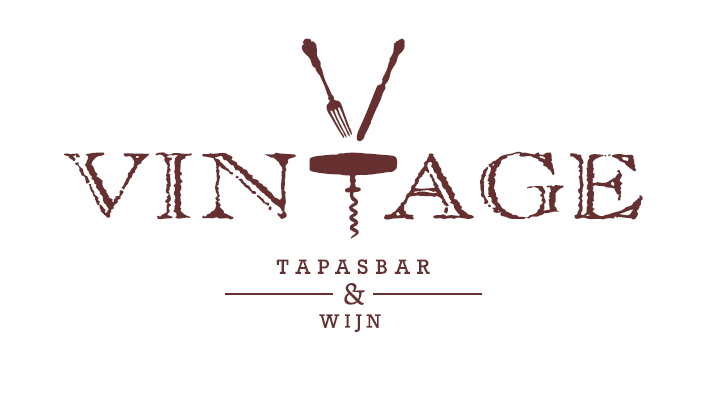 Vintage is a real Spanish tapas and wine bar. Cold or hot tapas, fish, meat or vegetarian, every combination is possible. The Vintage kitchen is run by Spanish chefs. You will especially taste their craftsmanship if you go for the lamb ham with serrano ham, tuna tartar or the beet carpaccio.
The wine list contains a fine selection of innovative wines who will amaze your taste buds without losing their origin.
The interior is warm and modern with the use of authentic materials that have been given a new life.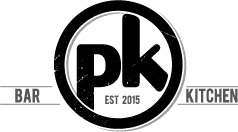 PK bar & kitchen is an urban grand café in the center of the village of Bilthoven. Established in the old post office PK has a vintage-industrial interior with a unique built on greenhouse.
 Open all day for coffee, lunch, drinks and dinner. Every day of the week there is a motivated, professional and friendly team to serve the guest at their best.
The menu includes common dishes that are presented in a robust and fair way. On a regularly base they have exquisite specials outside the menu.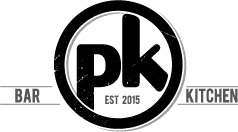 PK bar & kitchen is een stads grand café van nu in het centrum van Bilthoven, gevestigd in het oude postkantoor. Je kunt bij ons terecht voor koffie, borrel, lunch en diner.
In 2015 opende PK Bilthoven haar deuren en is sindsdien niet meer weg te denken uit het Bilthovense straatbeeld. Iedere dag werken we met een gemotiveerd en gezellig team om het onze gasten naar de zin te maken.
PK heeft een vintage met industrieel interieur en serveert pure, stoere gerechten.